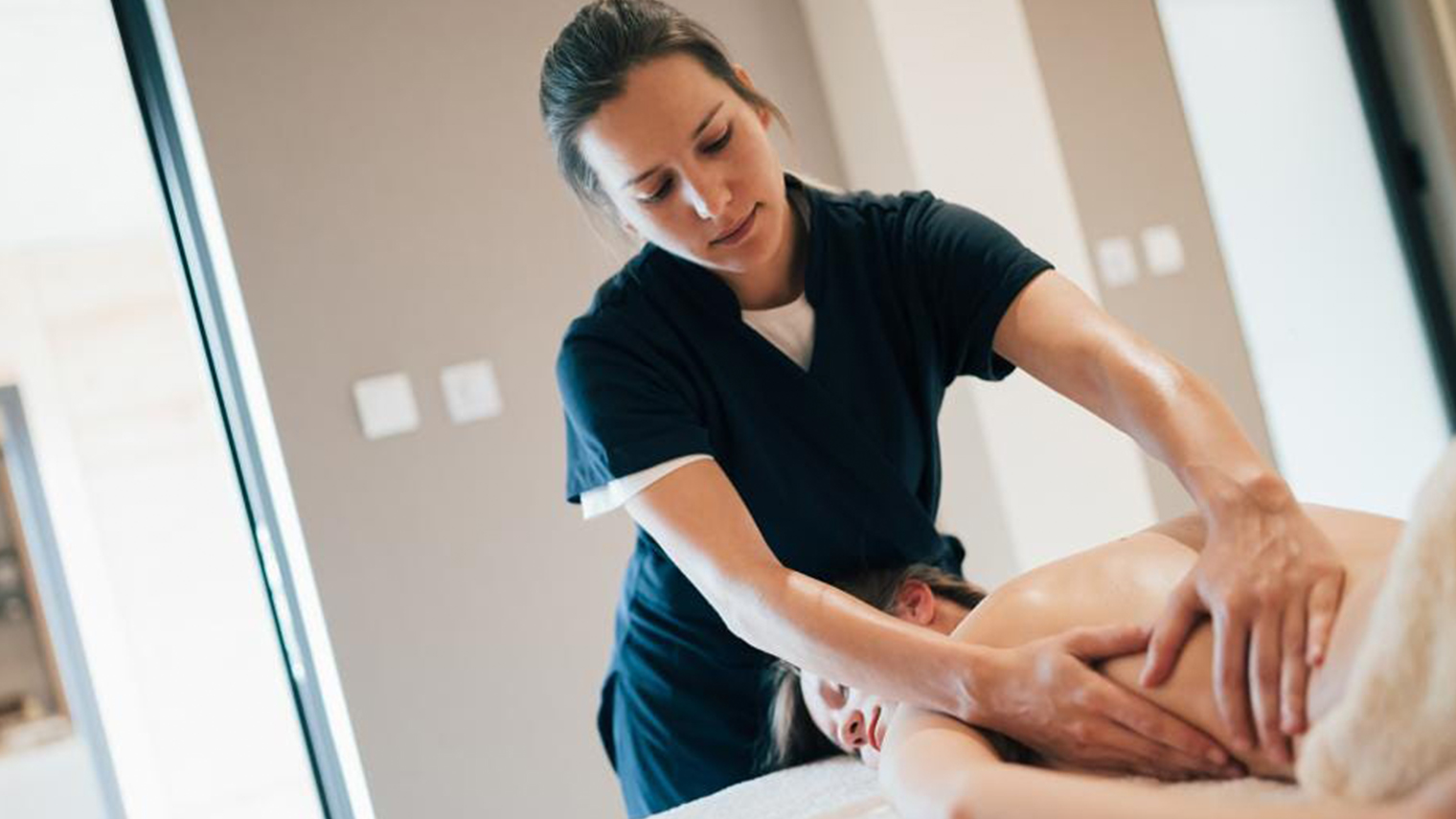 MASSAGE THERAPY- A PROMISING PROFESSION IN 2022
Last day, I heard my friend, a radiologist, say that automation is taking over the healthcare industry. If robots can perform scans, soon there won't be any need for a radiologist. But never replaceable by automation, the demand for massage therapists has expanded tremendously in today's work force. Massage therapy has been utilised as primary health care now more than ever. Widely used for preventative healthcare, for rehabilitation as well as for acute and chronic conditions, the demand for a massage therapist has continually grown over the years.
Massage therapy uses your hands to manipulate the skin and muscles to bring healing. Massage therapy as a career is an excellent field to explore, if you find a purpose in helping others feel better, live healthier and improve the quality of life. It provides you with the opportunity to serve the society, giving you a meaningful life while letting you enjoy a quality life at the same time. If you are looking for a new career in the health and wellness industry in 2022, massage therapy should be at the top of your list.
Some of the top reasons why massage therapy is an excellent career includes
High demand
The world is getting stressful day by day and people find massage therapy as a way to relaxation. Therapeutic massage is accepted and recognised all over the world. There is always a need for a good massage therapist across the world
Great income potential
One criterion of a good carrier is that it enables you to provide a better life for yourself and your family. Compared to the length of time and investment needed to begin a carrier as massage therapist, the pay is very good. A massage therapist can even be self-employed. Though it comes with the cost of doing any business like marketing, laundry etc., it is typically the highest paying and admired option
Flexible hours
Are you a person who value flexibility? There is a great deal of flexibility in the working hours compared to the 9-to-5 jobs for a massage therapist. This allows you to have the time and ability to work around your family life, which in turn creates a great work-life balance.
Variety in potential work settings
Your own office or treatment room, your home or your client's home, a health clinic, gym, sports centre, or a training centre are potential work settings. You can be a teacher, work in a hospital or corporate offices as a massage therapist. Beauty and relaxation massage can be administered at spa, salon and even hotels.
Opportunities for specialisation:
A variety of branches makes it more exciting. Sports massage, medical massage, pregnancy massage, lymphatic massage, trigger point therapy, seated or chair massage, Thai, reflexology, Shiastu etc. are some. One can specialise in any of these
Affordable and short training period
While the intensity and duration of the training varies depending on the country, the training period is not very long in general. You can complete your education in a year or less. It is the most cost-effective way to enter the healthcare system also without drugs and needles. Generally, an associates degree is all you need to qualify for licensing, And you can become a part of the health and wellness industry without massive student loans that come with a medical degree
Fun and low stress career
Being a massage therapist is a challenge because every client has a different problem. But it is an adventure to experience! This keeps your brain working and your day-to-day work is never monotonous. If you have a passion for health and wellness and you love some challenges, go for it. Normally, clients come to see you over and over again because they know you make them feel comfortable and better
High Job satisfaction:
With every interaction, you provide support for your client to recover from traumatic events: both physical and emotional. For pain relief, in tackling stress and to bring holistic well-being, you play a vital role. There is a deep fulfilment you will experience as you help others improve their health
Skills and traits that employers look for, in massage therapist
1. Passionate about healthcare and massage
2. Committed towards the profession and clients
3. Great at communication skills
4. Reliable and trustworthy personality
5. An excellent attitude
6. Outstanding professionalism and skills
7. Graduated from credible institutions
How massage therapy as a career fits you
You know your skills and aptitude. Are you a person who would love to promote health and well being? Do you like to contribute to the society in a creative manner? Do you find satisfaction in relieving someones pain and stress? Are you creative and confident to handle one on one sessions?
Does massage therapy make you come alive? The world needs more people who have come alive. If you enjoy bringing healing to the world around through your touch, this is the best place you can be
A second career in massage therapy
Did you know that 82% of massage therapist began in the field as a second Carrier? Loving what you do is a key component to job satisfaction. If you're feeling stressed out by the demands of your current job, consider a carrier changing to massage therapy. Find a job you enjoy doing and you will never have to work a day in your life said Mark Twain.
As a massage therapist you are a steward of an ancient art and science. Massage therapy is an appealing carrier choice because you can get started right away.
The bottom line is that the interest in holistic wellness and full body health is rising, and today, more people than ever looking for new ways to nurture their bodies. Massage therapist provide a critical service for individuals in every state of health, and they offer relief from a wide variety of physical and mental health conditions. All indications point towards continuing demand for the service. This is making a carrier in massage therapy an excellent choice for long-term success. Ultimately, the choice is yours!
Are You Putting Up With Pain? You Shouldn't.
Just Make an Appointment & You're Done!
Walk into the AG Massage Centre to enjoy our custom-made therapeutic massages.